The Anti-aging & Beauty Trophy is presented by EuroMediCom and WOSIAM.
This competition gives recognition to companies which thrive to innovate products/devices in the field of Aesthetic and Anti-aging Medicine as well as physicians' best clinical cases.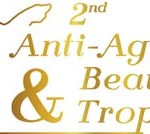 BEST FOOD SUPPLEMENT
Minerva Research Lab / Pure Gold Collagen
Liquid beauty supplement designed to nourish skin from the inside out.  The unique liquid beauty supplement designed to nourish skin from the inside out. Proven to increase collagen levels within the skin, Pure Gold Collagen targets the visible signs of ageing to offer a fresher, more youthful appearance."
BEST NON-INVASIVE BODY SHAPING DEVICE
Zeltiq / CoolSculpting
CoolSculpting is a cryolipolysis device which cools the adipose tissue and allows its progressive reduction. Fat cells are gradually eliminated by the body.
BEST TIGHTENING THREAD
Sinclair Pharma / Silhouette Soft
Silhouette Soft® is a completely re-absorbable suture with bidirectional cones. This unique 30-minute treatment, under local anesthesia, results in an immediate repositioning of the volume and a progressive restoration of lost collagen. For long lasting results up to 18 months.
BEST AESTHETIC DEVICE
Laboratoires Teoxane / Teosyal Pen
The first motorized, cordless device for HA injections. Teosyal®Pen – Teoxane's latest innovation, the first motorized, cordless device for HA injections, was designed to allow practitioners to focus on the artistic aspect of their work. It allows precise and homogenous injections to delicate zones for a natural result.
BEST DERMAL FILLER
Laboratoires Teoxane / Teosyal PureSense Redensity [II]
Major innovation specially designed for a safe, natural and long lasting correction of under-eye circles. Its  sophisticated  formula  combines  a  mix  of  cross-linked  and  non cross-linked  hyaluronic acid, a Dermo-Restructuring Complex and lidocaine.
BEST HAIR BEAUTY PRODUCT/DEVICE
Revitacare / HAIRCARE
HAIRCARE "RESTRUCTURING HAIR BOOSTER by REVITACARE" is a medical device with a specific & innovative formula to treat various scalp and hair disorders whatever the origin. Hair loss is  slowed  down,  the  quality has improved  from  root to tip and dandruff are eliminated.
BEST INNOVATION IN COSMETICS
Laboratoires d'Anjou / Cebelia Intensif Anti-Ageing Cream
CEBELIA Intensive Anti-aging brings a unique anti-aging method : an approach via the dermal-epidermal junction. Its main active is Cebeline, our patented active fragment, extracted from Laminin5.
In perfect affinity with the skin, it is perfect for sensitive or fragilized skins.
BEST AESTHETIC GYNECOLOGY PRODUCT/DEVICE
Vivacy / Desirial – Desirial plus
The first biodegradable injectable hyaluronic acid for women suffering from recurrent or persistent pain caused by vulvo-vaginal dryness. DESIRIAL® is intended to be injected very superficially in vulvo-vaginal mucosa in order to improve the elasticity, firmness and the proper functioning of the female genital tissues.
BEST ANTI-AGING COSMETIC
Filorga / Time Filler Eyes
Time Filler Eyes, absolute eye correction cream, inspired by the latest medical techniques for younger and wider-looking eyes. As each day passes, wrinkles are smoothed, eyelids are firmer, dark circles fade, lashes are redensified.
BEST CHEMICAL PEEL
mesoestetic SL / mesopeel bionic age recovery
The first anti-aging peeling for medical use, presented in practices wipes handy to use. It is recommended to treat, among others, moderate to severe signs of aging, flaccidity and loss of skin density. It comes in box of 10 single use wipes impregnated with a solution made of 36% pyruvic acid, glycolic acid 24, lactobionic acid and 4.8% to 4 shikimic acid 4,8%.
BEST ENERGY BASED DEVICE
BIOPTRON / BIOPTRON Light Therapy devices
BIOPTRON Light Therapy System is a certified and clinically tested medical device light technology based on a unique patented light therapy concept for preventive treatments, therapy and rehabilitation in a variety of medical areas. Effective, safe, easy to use with no side effects- for skin repair, protection, rejuvenation & anti-ageing!
Our physicians and the best clinical cases.
BEST CLINICAL CASE IN LASER PROCEDURE
Prof. YANA YUTSKOVSKAYA
Post-acne scars
RUSSIE
BEST CLINICAL CASE IN NON-SURGICAL BODY SHAPING
Dr. LESHUNOV EVGENII
New method for treatment lichen sclerosis.
RUSSIE
BEST CLINICAL CASE IN SURGICAL BODY SHAPING
DR. FRANCESCA MAZZEO
Low waist outfit and butterfly shape fat.
Italie
BEST CLINICAL CASE IN SURGICAL FACIAL REJUVENATION
DR. MARK CODNER
Blepharoplasty and facelift.
ETATS UNIS
BEST CLINICAL CASE IN RHINOPLASTY
DR. SYLVIE POIGNONEC
Rhinoplasty.
FRANCE
BEST CLINICAL CASE IN NON-SURGICAL FACIAL REJUVENATION
Dr. PATRICK TREACY
Reversing the facial ravages of cancer cachexia – FEMALE
IRLANDE
BEST CLINICAL CASE IN NON-SURGICAL FACIAL REJUVENATION
Dr. PATRICK MICHEELS
Filling wrinkles with superficial HA injections (Blanching technique) – MALE
SUISSE