Based in Luxembourg, MD Skin Solutions is an ISO 13485 certified manufacturer specialized in developing anti-aging solutions. Drawing on the latest advances in regenerative medicine, MD Skin Solutions has defined an original approach to aging that is both specific and generalized. Scientists at MD Skin Solutions have successfully developed combined anti-aging therapy protocols using four product ranges to treat the signs of skin aging. This approach provides long-lasting, reliable and complete results for patients who are evermore demanding and better informed.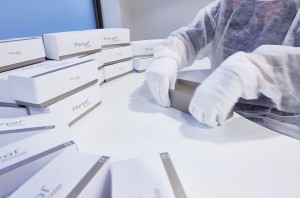 "Pluryal®" DERMAL FILLERS PRODUCTS: based on hyaluronic acid, these products treat wrinkles and restore the volume of the face and lips in a harmonious, lasting and natural way using PREMIUM technology. Suitable for 40 years+.
MESOTHERAPY, INJECTABLE GRADE  "Pluryal® meso": regenerate your skin with just a few sessions of anti-ageing mesotherapy. The hyaluronic acid formula enriched with amino acids ensures unprecedented results by stimulating the synthesis of collagen and elastin.  Suitable for 30 years+.
SKIN NEEDLING WITH "MD MESO": Applied using a roller fitted with 540 fine sterile needles, this treatment improves your skin tone and elasticity for a more homogeneous complexion.  Suitable for 25 years+.
DAILY ANTI-AGING CARE, " Pluryal® SKINCARE": High-performance care products based on the exclusive "HA-Boost Complex" formula, which prolong the results obtained from aesthetic medical treatments and regenerate the skin on a daily basis. Any age.
Medical practitioners and users alike have proved us right. Every five minutes, an MD Skin Solutions treatment is being applied somewhere in the world. Based on innovative scientific principles, the MD Skin Solutions laboratories continue to grow. In the coming years, we will open the way to more groundbreaking discoveries by constantly raising the level of excellence. Our challenge is to go one step further every time in order to increase the wellbeing of men and women at every moment of their lives.